PMI Removal Appraisals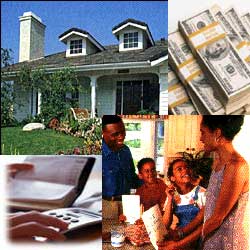 PMI stands for "Private Mortgage Insurance". It has become increasingly more common to see home buyers using down payments of 10, 5 or even 0 percent.
These lower down payment loan programs often require Private Mortgage Insurance or PMI. This supplemental insurance policy protects the lender in case a borrower defaults on the loan.
Once the value of your home has increased where you have at least 20% equity in your home (80% loan to value ratio), you can apply to have the PMI removed from your loan.
Property values in the Kansas City area have increased significantly over the past few years. The lender usually requires an appraisal to be completed by a state licensed appraiser on the house.
For more information on PMI and the Homeowners Protection Act of 1999, look at these links:
Cancellation of Private Mortgage Insurance: Federal Law May Save You Hundreds of Dollars Each Year
Private Mortgage Insurance (PMI): Law Requires Lenders to Cancel PMI
Express Appraisals Inc. provides FHA Appraisals for Missouri (MO) and Kansas (KS).