For-Sale-By-Owner (FSBO)
Pre-Listing Services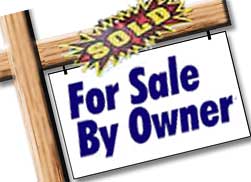 Homes that are listed for sale by the owner, without the assistance of a real estate agent, are known as FSBOs (pronounced FIZZ-BO).
A professional appraisal can help you set a realistic selling price so your home will attract buyers and gives you something concrete to show your potential buyers.
The appraised value can sometimes be much more than the homeowner had estimated which could have cost them thousands of dollars.
An overpriced home will not attract buyers and can waste valuable time and money. An appraisal can help determine a fair market value.
The appraiser can point out any needed repairs or deferred maintenance which may cause market resistance or lower the value. These items can be improved before placing the house on the market.
Potential buyers know you have an emotional attachment to your home. A professional appraiser's value will provide credibility to your asking price.
Express Appraisals Inc. provides For Sale By Owner (FSBO) Appraisals for Missouri (MO) and Kansas (KS).