Divorce Appraisals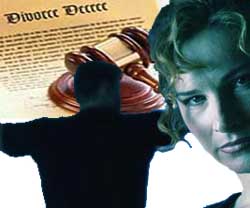 We realize divorce is a very sensitive matter. Finalizing a divorce usually involves determining who will get the house.
There are generally two options regarding the house - it can be sold and the proceeds divided, or one party can "buy out" the other.
In either case, one or both parties should have a professional appraisal completed for the house.
Divorce appraisals require a well supported, professional appraisal that is defensible in court.
When you order an appraisal from Express Appraisals, Inc., you are assured that you will get the best in professional service, courtesy, and the highest quality appraisal.